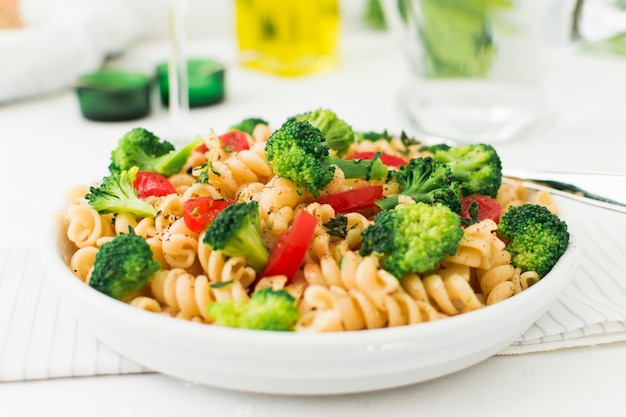 Pasta salad with Mexican sauce
Ingredients
4 x large spoon mayonnaise
1 1/2 x small hanging vinegar
1 x can corn kernels
1 x Sweet Green Pepper
1 x Sweet Yellow Pepper
1 x 1 cup pasta (spiral)
1 x Sweet Red Pepper
1 x wheezing
1 x 1 small spoon ground black pepper (to taste)
1 x large spoon olive oil
1 x lemon juice
1/4 x mushroom cup (sliced)
Steps
Boil pasta with a pinch of salt and olive oil cut the red, green and yellow peppers and chop the lettuce.
In a small bowl, bring the sauce, mix the olive oil, mayonnaise, black pepper, vinegar, and lemon juice.
Drain the pasta and put on top the chopped peppers, lettuce, mushroom slices, and corn and stir well then put the sauce on it and mix well and put in the refrigerator half an hour, and serve.